The United States is at heightened risk of political violence and instability going into the 2020 general election. Mass shootings hit a record high last year, violent hate crimes are on the rise, and police killings continue unabated, at 2.5 times the rate for Black men as for white men . The COVID-19 pandemic has killed well over 180,000 and disrupted the economy, while George Floyd's death in police custody has sparked a massive wave of protest across the country.
The US Crisis Monitor — a joint project between ACLED and the Bridging Divides Initiative (BDI) at Princeton University — collects real-time data on these trends in order to provide timely analysis and resources to support civil society efforts to track, prevent, and mitigate the risk of political violence in America. With supplemental data collection extending coverage back to the week of Floyd's killing in May, the dataset now encompasses the latest phase of the Black Lives Matter movement, growing unrest related to the health crisis, and politically motivated violence ahead of the November general election.
These data reveal that the United States is in crisis. It faces a multitude of concurrent, overlapping risks — from police abuse and racial injustice, to pandemic-related unrest and beyond — all exacerbated by increasing polarization. This report maps these trends with a view toward the upcoming election, when these intersecting risks are likely to intensify.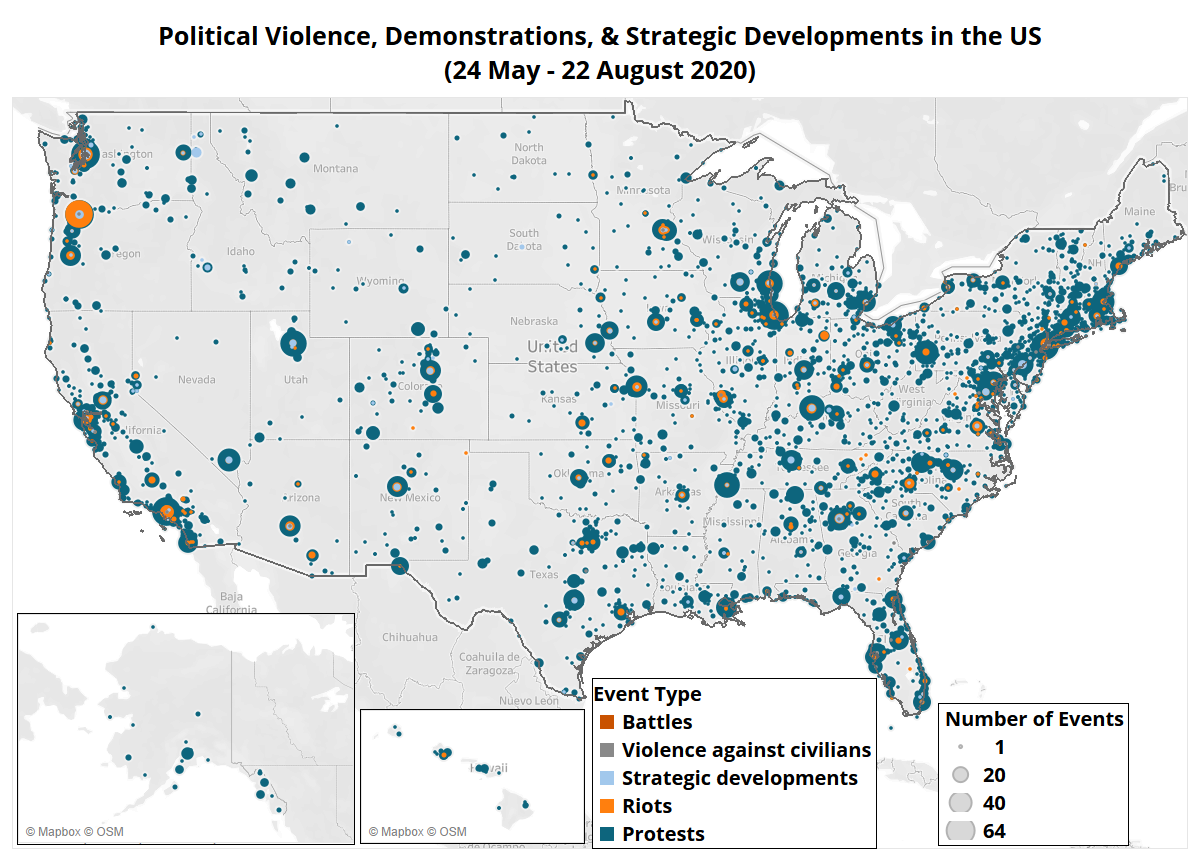 Click to access the full data
***
This project is made possible by support from the Bridging Divides Initiative at the Princeton School of Public and International Affairs' Liechtenstein Institute on Self-Determination.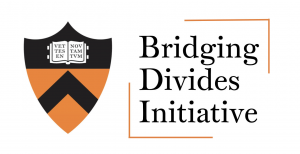 The Bridging Divides Initiative (BDI) works to support local community resilience in the United States through two main efforts, building on expertise from political and elections work around the world. First, BDI uses different tools and methodologies to track demonstrations and political violence in real time so that local communities and national organizations will be better able to address issues before they escalate. Second, BDI works to build an expansive picture of peacebuilding across the country, to highlight existing work while developing new avenues for coordination and support. BDI has an immediate focus of mitigating political violence in the US by supporting a more coordinated response around the 2020 election, while ultimately supporting longer-term solutions to societal polarization.
Sources : ACLED – Bridging Divides Initiative Princeton University