The latest trend and development:  The 'Witch Hunt' against President Trump
The  Timeline you cannot afford to miss! 
*****
*****
2024 Presidential Election Interactive Map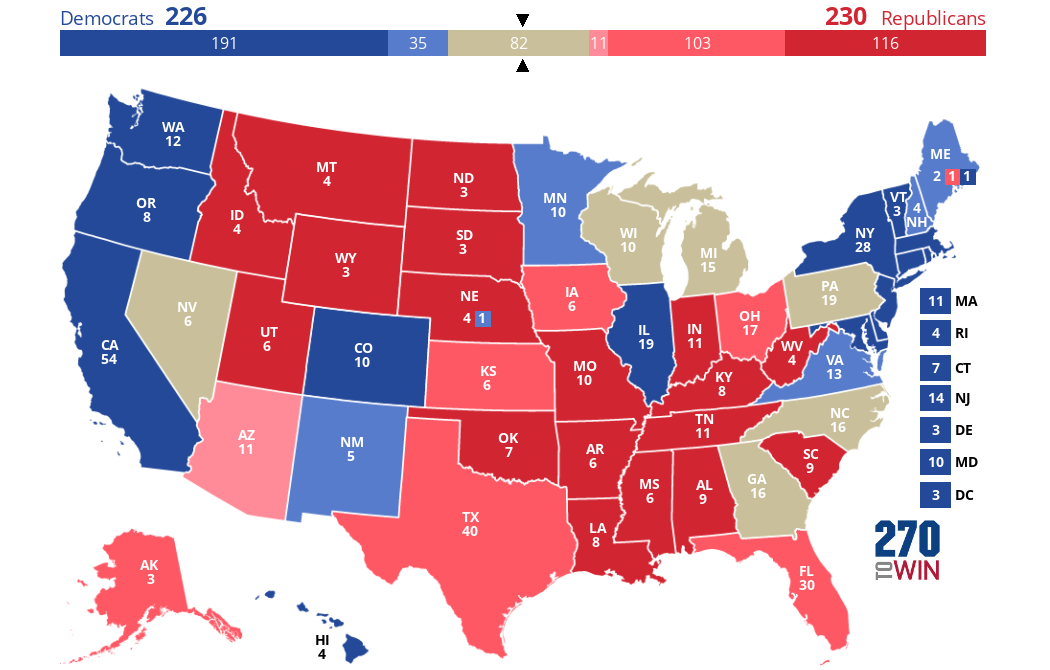 *****
Post Views: 69 President Donald Trump is standing trial yet again. This time it's in a civil case in New York City, where he's accused of inflating the value of his real estate empire. A week before the trial began,  Judge Arthur Engoron ruled that Trump, his children, and his company deceived banks, insurers, and others by exaggerating his net worth. Trump had called out the determination early on. In order to come to the conclusion, he says the judge put the value of Mar-a-Lago at $18 million. Trump claims otherwise, and alleges that if anything, his...
*****
[
Update-Aug. 23

]

President Trump to Surrender Thursday for Georgia Case With Some Speech Restrictions

President Donald Trump's upcoming surrender to Georgia authorities on August 24th raises eyebrows. With a $200,000 bond set, he's facing communication restrictions resembling a partial gag order.